Feet Up Carpet Cleaning of Davie
Professional Carpet Cleaners in Florida
Feet Up Carpet Cleaning of Davie brings high quality home and business carpet cleaning services to Broward County. While you are out on a ride or hike, let us take care of all your indoor cleaning needs: steam cleaning, carpet cleaning, upholstery cleaning, rug cleaning and much more. We use professional grade carpet cleaning machines to give your homestead sparkling fresh interiors, from floor to ceiling and everything in between.
Our Cleaning Methods
Residents of Davie, FL can receive deep cleaning services as well as water damage cleanup and mold removal services. Our professional cleaners will also do an on-site inspection in order to ensure that the carpet is cleaned properly. We also offer green carpet cleaning services.
Deep Cleaning and Restoration
Some carpets may require deep cleaning and restoration in order to remove set-in stains and to repair damage. Deep cleaning services usually involve steam cleaning and the use of a pre-treatment solution. The pre-treatment solution is first put onto any stains and it is allowed time to penetrate into the stain. Next, we need to use steam cleaning to inject hot water vapor into the carpet. This penetrates beyond the surface of the carpet to remove stains, dirt, debris and bacteria. Our professionals can also sanitize and deodorize carpets. The dust collected in carpets can damage and loosen the fibers and this makes the carpet become loose. Our technicians can stretch the carpet and restore it to its original state.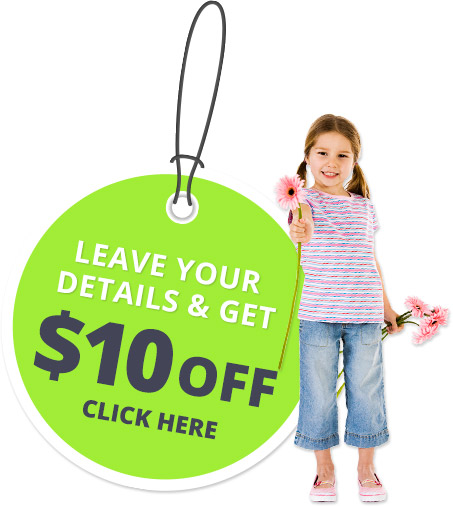 On-Site Cleaning Inspection
Our experienced cleaners will first inspect the carpets, rugs, upholstery, etc. before they are cleaned. Customers will be asked to take them through the home to show them which spots may need additional cleaning, disinfection or deodorization. This allows them to better prepare for the job and it ensures that damage and stains will not be missed. An on-site inspection also allows our crew to give the customer a more precise estimate of the cost of the cleaning and/or restoration.
Eco-Friendly Green Cleaning Services in Davie, Florida
Feet Up Carpet Cleaning of Davie also offers green cleaning services in Broward County, Florida. A green cleaning service uses chemicals and compounds that are completely safe for the environment. Many of these chemicals are plant-based materials and are also safe for children and pets. Hot water extraction is also a green cleaning service, especially as the technology of cleaning equipment has advanced. Hot water extraction machines have been made to be much more efficient, so cleaners use about 80% to 90% less water than traditional portable steam cleaners and because this method only involves the use of hot water, no harsh chemicals are left behind.